South Carolina Basketball: PJ Dozier Declares for NBA Draft
South Carolina basketball sophomore guard PJ Dozier has declared for the NBA Draft, but did not sign with an agent, meaning he may still return.
In a not particularly surprising, but still disappointing announcement PJ Dozier has stated that he will be declaring for the NBA Draft. However, the good news for Gamecocks fans is that Dozier did not sign with an agent. This means he has a week after the combine to decide whether or not he wants to return to South Carolina for his junior year.
Dozier is currently a second round draft pick on some boards and does not appear at all on others. Hopefully for Gamecocks fans Dozier will return if he doesn't think he will be chosen in the first round. Dozier will be able to talk to NBA GMs and scouts to determine his potential position.
When asked about his decision Dozier said he consulted Coach Frank Martin and his family and they decided declaring was in his best interest. Dozier started to garner national attention after his big performance during the Gamecocks Final Four run.
"After talking with my family and Frank following our time at the Final Four, I've made the decision to submit my name for the draft, but I've not hired an agent." -PJ Dozier
Best case for South Carolina basketball fans is that Dozier has a positive experience at the NBA combine, but decides to return for his junior year. Dozier will hopefully learn what parts of his game he needs to improve on over the summer and work to be NBA ready by the end of his junior year.
Dozier could learn from Sindarius Thornwell's college career. Thornwell could have declared for the draft earlier in his career, but stuck around to build something special at Carolina. A Final Four run and First Team All American selection later, Thornwell's stock is at an all time high. Dozier could be in for that type of year next season if he refines his game this summer.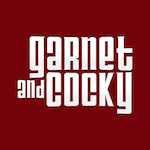 Want your voice heard? Join the Garnet And Cocky team!
Write for us!
There is no need to panic yet for South Carolina basketball fans, however. Since the NBA allowed non-seniors to declare for the draft to test the waters, and still return, it has been a good learning experience for many college players. Dozier may not even intend on entering the draft regardless of his position. He may just be seeing where he stands among fellow prospects and learning how to improve his game so he will be as NBA ready as possible come time to actually be drafted.
So, we all wish PJ the best of luck in the upcoming NBA combine. If he declares, it will definitely hurt the team going into next year, but he has to do what is best for him. In my opinion Dozier really could use another year to work on his three point shot, defense, and decision making ability. He was great in the NCAA tournament, but he could be one of the best players in college basketball if he returns for his junior year.
The NBA Draft combine will take place May 9th-14th. Dozier will have until the 21st to withdraw from the draft.