South Carolina Women's Basketball: Final Four Preview
South Carolina women's basketball faces Stanford in Dallas in their second Final Four in three years with a chance to go to the National Championship game.
In women's college basketball all you can ask for is a chance to play UCONN. That is the opportunity these teams have tonight. The winner of this semifinal game will face the winner of UCONN and Mississippi State (let's be real it'll be UCONN) in the National Championship game.
In the 2015 Final Four the Lady Gamecocks were in a similar situation. They were facing Notre Dame with a chance to play UCONN in the National Championship game. The Gamecocks lost the game in tragic fashion by 1 point. Since that time South Carolina has been one of the dominant teams in women's college basketball. However, the one thing they haven't been able to do is beat UCONN.
UCONN's run in the women's college game over the past few years is the most dominant run by any team in any sport. Every other team in the women's game plays their season hoping they get a shot at UCONN in March. However, before the Lady Gamecocks can hope to do that they have to beat a good Stanford team.
After losing star center Alaina Coates for the rest of the season to an ankle injury many doubted the Gamecocks ability to reach this point. However, her replacement Kaela Davis has scored 20-plus points in three consecutives games. With her breakout play and SEC player of the year A'ja Wilson's continued dominance the Gamecocks front court has dominated through the tournament.
This Stanford opponent does not have any stars like the Gamecocks, but is one of the most balanced teams in the country. If South Carolina plays their game they should win because they are the more talented team. However, if Stanford can slow the game down and defend they have a chance to win.
The Lady Gamecocks will hopefully keep the winning ways going for South Carolina and set the tone for the men's team playing Saturday night at their shot at a spot in the National Championship game.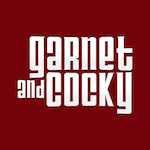 Want your voice heard? Join the Garnet And Cocky team!
Write for us!
The game will take place at 7:30 EST and will air on ESPN 2.